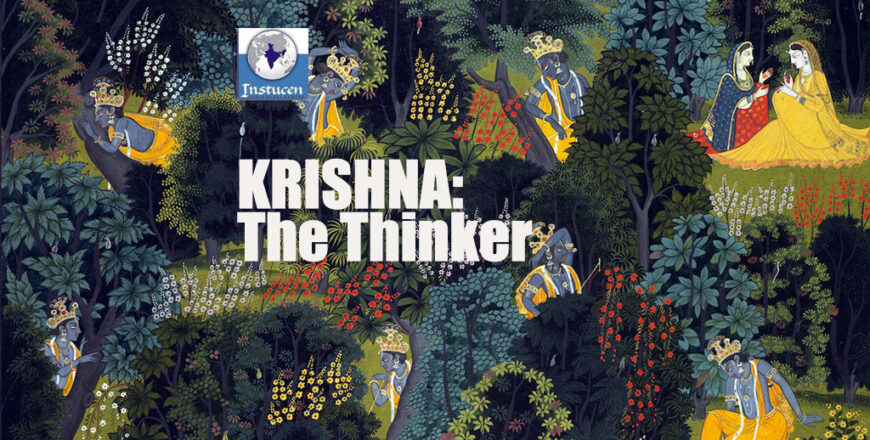 Summary
Number of Sessions: 10
Dates: 14th August onwards (Every Sundays)
Timings: 5:00 p.m. to 6.30 p.m.I.S.T
Fees: Rs. 2500/-
Resource Person: Dr. Kanad Sinha
Medium: English
About the Course:
Syllabus:
1. Who was Krishna?
2. Krishna the Cowherd
3. Making of a Vasudeva
4. Krishna the Vrishni Diplomat
5. Diplomacy and Krishna: The Udyogaparvan
6. Contextualizing the Bhagavad Gita
7. Philosophy of the Bhagavad Gita
8. Krishna in the Bharata War
9. End of the Yadavas
10. Q & A
Registration Instructions
Please register on the website at the following link https://instucen.org/user-account 2. After Registering and creating your login credentials. Login and navigate to the Course page.
3. On course page Click on Get Course and then Go to cart.
4. You can Apply an coupon, if applicable here. Review you order and proceed to checkout. Enter Billing Information.
5. Place order and Pay on payment Gateway.
6. Course will now be available in your profile's 'Enrolled courses' tab.