Metrical Analysis of Classical Poetry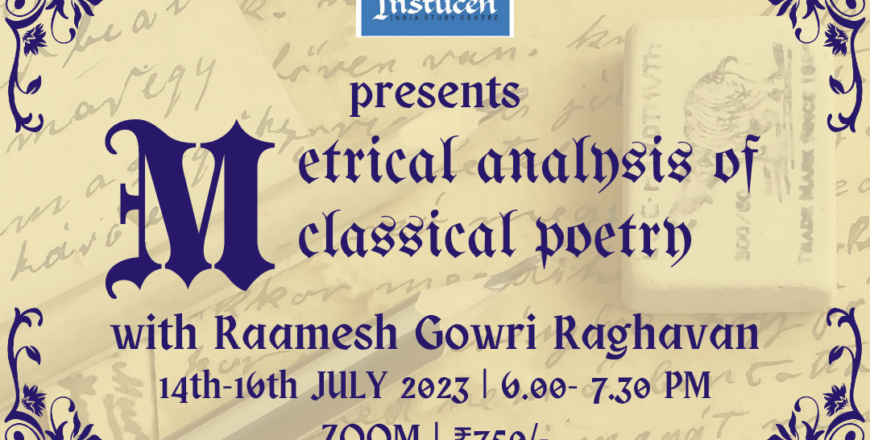 Why does classical poetry in any language seem rhythmic and musical compared to modern forms? What does it mean when students describe poems in terms of feet, hemistiches or syllables?
This three day course in metrical analysis will introduce you to classical composition in three languages — English (derived from Greek and Latin prosody), Hindustani and Sanskrit, using examples from popular poetic works.
Friday, 14th July: The 'Five Test Theory' of poetry appreciation.
Saturday, 15th July: Introduction to metrical feet, and linguistic peculiarities of English, Hindustani and Sanskrit.
Sunday, 16th July: Popular metres, and analysis of well-known poems and songs.
All lectures will be held online over Zoom from 7.30 pm to 9.00 pm.
Section
1
Metrical Analysis of Classical Poetry Lecture 1
2
Metrical Analysis of Classical Poetry Lecture 2 Part 1
3
Metrical Analysis of Classical Poetry Lecture 2 Part 2
4
Metrical Analysis of Classical Poetry Lecture 2 Part 3
5
Metrical Analysis of Classical Poetry Lecture 3