Ajanta and Sigiriya: A Comparative Study into Mural Paintings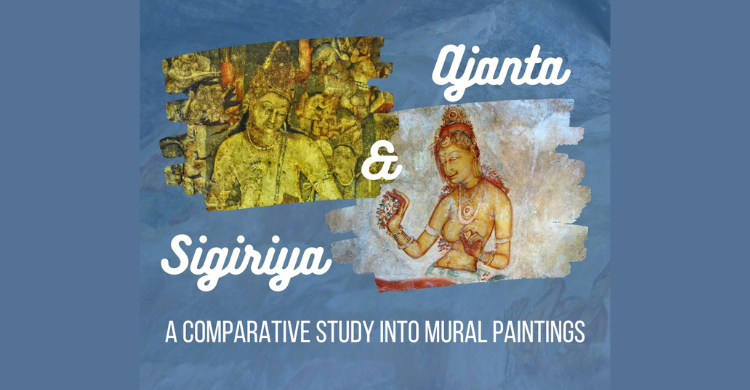 Summary
Number of Sessions: 1
Date: 23rd June 2023 
Timings: 7:30 p.m. to 9 p.m.I.S.T
Fees: Rs. 250/-
Resource Person: Prof. Anura Manatunga 
Medium: English
About the Course:
Ajanta paintings have often been compared with that of Sigiriya in Sri Lanka. The contemporariness of both paintings, their elegance, excellent preservation, and some stylistic similarities are the factors behind this comparison. Accordingly, both sites have been considered as belonging to the same school of paintings which was nourished by Buddhism and spread over South and Southeast Asia during that period. The present session is meant for examining this popular belief of similarity between Ajanta and Sigiriya by comparing the subject matter, context, style, and technique of paintings in both places with casual attention to other paintings and sculptures in India and Sri Lanka.
About the Resource Person:
Prof. Anura Manatunga, B.A.(Kel'ya), M.A.(Poona), M.Sc.(Kel'ya), FSLCA is currently the Director General of Archaeology for the Government of Sri Lanka and a Senior Professor at the University of Kelaniya. He has published 9 books and over 57 research papers in the fields of Archaeological Theory, History of Archaeology, Locational Archaeology, the collapse of civilizations, and South Asian Archaeology.
Registration Instructions:
1. Please register on the website at the following link https://instucen.org/user-account
2. After registering and creating your login credentials. Log in and navigate to the Course page.
3. On the course page Click on Get Course and then Go to cart.
4. You can Apply a coupon, if applicable here. Review your order and proceed to checkout. Enter Billing Information.
5. Place an order and Pay on the Payment Gateway.
6. Course will now be available in your profile's 'Enrolled courses' tab.
1
Ajanta and Sigiriya Lecture 1