Archaeology for Kids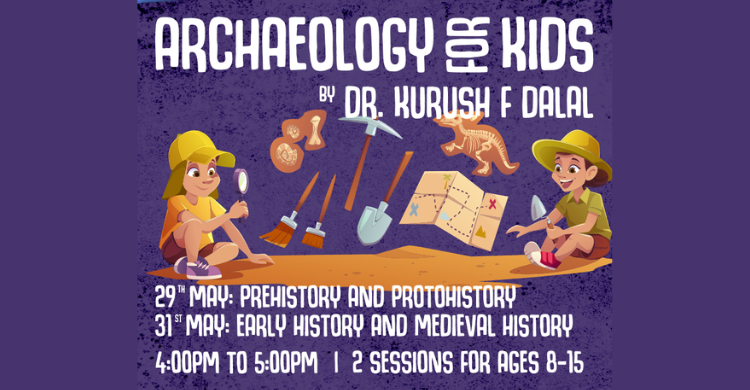 Summary
Number of Sessions: 2
Dates: 29th and 31st May 2023 
Timings: 4 p.m. to 5 p.m.I.S.T
Fees: Rs. 500/-
Resource Person: Kurush Dalal
About the sessions:
Two sessions to introduce the kids to the field of Archaeology
Registration Instructions:
1. Please register on the website at the following link https://instucen.org/user-account
2. After Registering and creating your login credentials. Log in and navigate to the Course page.
3. On the course page Click on Get Course and then Go to cart.
4. You can Apply a coupon, if applicable here. Review your order and proceed to checkout. Enter Billing Information.
5. Place an order and Pay on the Payment Gateway.
6. Course will now be available in your profile's 'Enrolled courses' tab.