Human Evolution & Pre History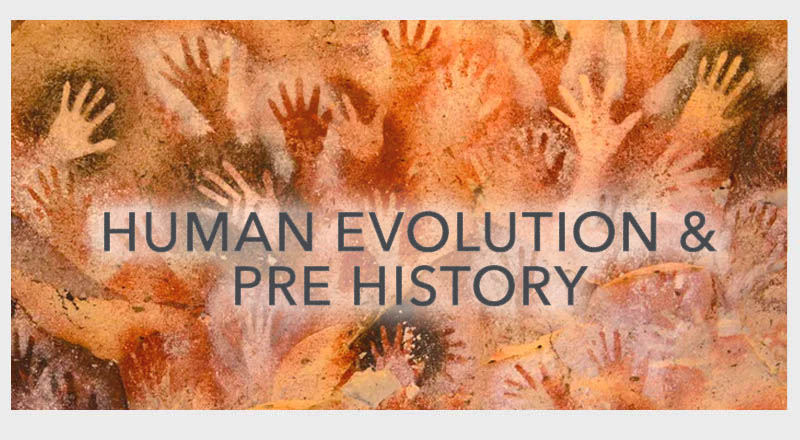 Syllabus–
– Introduction to the course and definition.
– Concepts And dating methods.
– Geology and Human History.
-Human Evolution.
– Olduvan and Acheulian tools
– Middle and Upper Paleolithic tools
-Mesolithic and Neolithic Ages.
About the Speaker
Kurush F Dalal has a BA in Ancient Indian History and History from the University of Mumbai), an MA in Archaeology as well as a PhD on the early Iron Age in Rajasthan, both from Deccan College, Pune University. Subsequently he shifted focus to the Early Medieval Period predominantly on the West Coast of India and excavated the sites of Sanjan, Chandore and Mandad. These excavations and the data recovered have had a had a strong impact on scholarship in the region. The recent Mandad excavations have revealed a brand new hitherto unknown Indo-Roman Port site with antecedents going back even further.
Dr Dalal also actively works on Memorial Stones and Ass-curse Stones in India and dabbles in Numismatics, Defence Archaeology, Architecture, Ethnoarchaeology and allied disciplines.
He has recently blended his passion for food and archaeology into a research in Culinary Anthropology and Food Archaeology. He is the Co-Director of the Salcette Explorations Project, a massive Urban Archaeology Project documenting the Archaeology of Mumbai since 2015, thus extending his interest from the Medieval into the Colonial Period.
He has published over 35 papers and has read many more at National and International Seminars. He is a visiting lecturer at various Universities, Colleges, Schools and Government Institutions. He taught archaeology and allied subjects at the University of Mumbai for 10 years. Since October 2019 he is Consulting Editor with Live History India and continues to research Archaeology and Culinary Anthropology.
He runs a very successful course called The Studying Food Workshop teaching food beyond the usual topics.
He has made the most of the lockdown teaching via Insta Lives and by teaching at various online platforms like Mythopia and INSTUCEN.
1
1 Introduction and Type 1 stone tools
2
2 Geology and Environmental Sciences
3
Lec 3 Human Evolution (Part 1)
4
Lec 4 Human Evolution (Part 2)
5
Lec 5 Acheulian Tools and Evolution
6
Lec 6 Middle Palaeolithic Fossils Tools and Technology
7
Lec 7 Upper Paleolithic Period
9
Lec 9 Neolithic Age (Part 1)
10
Lec 10 Neolithic Age (Part 2)
1
1 Introduction and Type 1 stone tools
2
2 Geology and Environmental Sciences
3
Lec 3 Human Evolution (Part 1)
4
Lec 4 Human Evolution (Part 2)
5
Lec 5 Acheulian Tools and Evolution
6
Lec 6 Middle Palaeolithic Fossils Tools and Technology
7
Lec 7 Upper Paleolithic Period
9
Lec 9 Neolithic Age (Part 1)
10
Lec 10 Neolithic Age (Part 2)