INSTUCEN Destination Courses: Bihar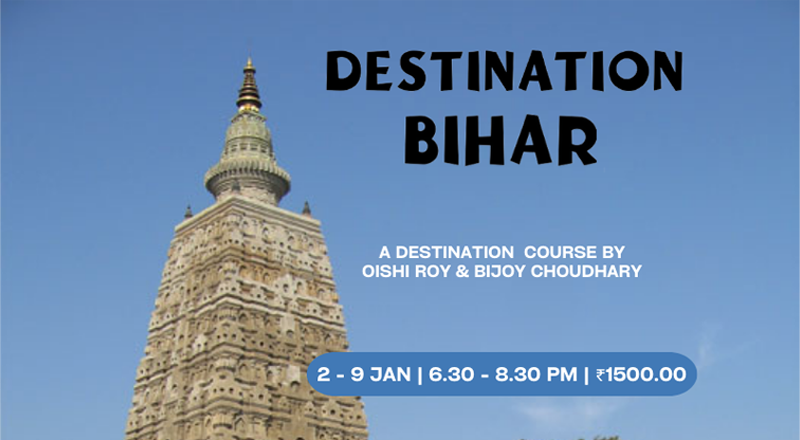 Summary
Number of Sessions: 6
Dates: 2nd to 9th Jan 2023
Timings: 6:30 p.m. to 8:30 p.m. I.S.T
Fees: Rs. 1500/-
Resource Persons: Dr. Oishi Roy and Dr. Bijoy Choudhary
Medium: English
About the Course
Do you feel, "we could have explored more only if we knew what more to see" after visiting a monument?
Are you looking for more in a heritage site than what meets the eye?
INSTUCEN Destination courses are just for you. You will get to know all about the heritage sites through the lens of history, art, culture, archaeology, etc. These sessions will equip you with such information that it will help you to understand what lies within these heritage sites.
Pitstop: BIHAR
Happy learning!