yogini aatreya
Instructor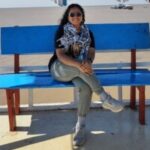 Instructor Bio
Ms. Yogini Aatreya has completed her masters in Ancient Indian History, Culture, and Archaeology from Deccan College Post Graduate and Research Institute. She has been associated with India Study Centre (INSTUCEN) Trust since seven years where she assists them in organizing their online/offline academic programs, heritage walks, and lectures with operating their website, especially the LMS content. She has engaged lectures on topics ranging from Epigraphy to Ancient Indian Board Games at various levels. Apart from this, she has presented papers at various conferences and has to her credit certificates and diplomas in various vistas of Archaeology and Epigraphy.
Teacher Courses
Sessions where numerous aspects of the inscriptions shall be highlighted.
Inscriptions give us insight on many things, water management is one of them.